Full Service General Contractors Adairsville, GA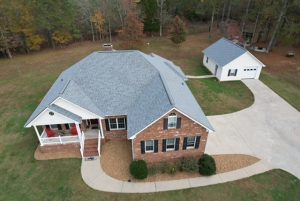 Caliber Construction, LLC offers a full line of construction services and has successfully completed a variety of institutional, industrial, commercial, and design/build projects. Caliber is specialized in residential and commercial new builds and renovations. We take pride in our accomplishments and supply the consumer with a quality built project from conception to completion.
We not only work in the community, but Caliber Construction, LLC strives to be a "part" of our community. Every effort is made to use skilled local subcontractors, which benefits our community and keeps the local economy a big part of our ongoing construction projects. When possible, we always try to reinvest in our local community.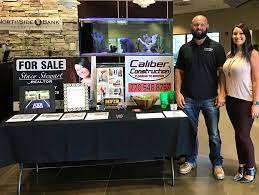 A Local Connection
Caliber completes construction projects all across the North Georgia area. Local connections to subcontractors and suppliers throughout the region have created a foundation of mutual trust built upon the expectations of quality and safe practices. Additionally, these relationships lead to more competitive pricing options to clients.
A Commitment to Quality
Caliber Construction, LLC commits to excellence and quality craftsmanship on every project. Caliber incorporates the highest quality materials, paired with clearly defined strategies, procedures, and standards to meet the needs and expectations of every client.
Additional Reasons Why Caliber is a Premier Construction Company in the North Georgia:
More than 20 years of experience
Track record of the highest quality craftsmanship
Diverse portfolio, including  retail, restaurant, industrial  and commercial construction
Long, successful relationships with contractors
Knowledge of current market trends
High percentage of repeat business
Dedication to charitable contributions and giving back to the community
What Our Customers Say About Us
I had hail damage on my roof from the storms this spring.. There were many obstacles that came into play, but Jason handled it all and made the process pretty painless for me, which says a lot. I highly recommend Caliber Construction.. He's a professional, standup guy and does what's right!
– Tammy Michaud
Testimonils

Great communication from Jason and the project manager Orlando. Anytime I had a question or concern both of them were available by text or phone call. Good group of employees that take pride in their work and are willing to make changes to the project at short notice if needed. Will definitely use them again for any other projects in the future.
Find Us
7172 Adairsville Hwy 
Adairsville, GA 30103