Residential Roof Replacements & New Installation
Often times homeowners either ignore or are unaware of small roof repairs that their roofing system needs. Neglecting to have your Georgia roof repair can lead to costly damages to your wallet and the overall look of your house or business, though, even if the problem seems small or insignificant.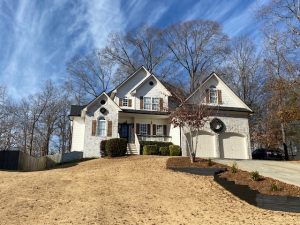 The key to is to keep check of the slightest changes in the roofing structure and to have repairs made in a timely manner. Ensure your roof maintains its longevity by contacting Caliber Construction for all your roofing needs. Our experienced Georgia roofing contractors can offer expert advice on the condition of your roof and what repairs may be needed.
At Caliber, we take tremendous pride in our reputation as the best local roofing contractor in North Georgia. By offering quality workmanship, excellent support, and honest pricing, our clients are confident they will be taken care of and to be the best local roofer you can trust and depend on.
"Caliber has done 2 jobs for me. Repairs on a home we sold In Adairsville and a new roof on my house in Sandy Springs. Both projects were done professionally, on time and within budget. They kept the workplace clean and safe. Definitely a contractor with whom to do business. P.S. I remodel and sell houses – I've seen enough poor contractors!"
Commercial Roofing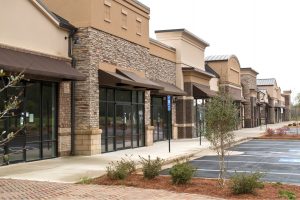 From commercial roof repairs to new commercial roof installations, you can count on the team at Caliber Roofing to provide your business with prompt commercial roofing services. Our professional quality commercial roofing services are completed in a timely fashion so you can get back to business as usual.
Our Caliber Roofing Contractors Provide These Detailed Services
Roof Repairs
Roof Maintenance
Roof Replacement
Commercial Roofing
Residential Roofing
Gutters
"I needed a new roof. They were so easy to work with. They inspected my roof, helped me meet with the insurance adjuster (that made my life so much easier), and then the install was done in one day. The roofing crew was so nice. They cleaned everything up when they finished. My roof looks amazing. I'll use them again for all my construction needs. I've referred friends to Caliber Construction for roofs, floors, and rehab work. They have all been just as happy."
If you need help with roof repairs or need a new roof installed at your home or business, call the roofing experts at Caliber Construction to schedule a free evaluation and estimate at 770-769-7040 today! We have been providing residential and commercial roofing solutions for Adairsville, GA and surrounding areas for 15+ years.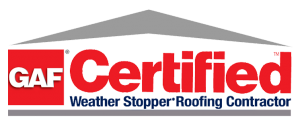 Find Us
7172 Adairsville Hwy 
Adairsville, GA 30103