Commercial Roofing Acworth, GA
Commercial Roofing Acworth, GA


Commercial property owners face a variety of challenges that come with building ownership in North Georgia. One of these challenges is the weather which can wreak havoc on your commercial building's roofing and shorten the lifespan of your building's roof. Your commercial roof is one of the most important parts of your business, providing protection from all weather conditions and safety for your customers. Roof leaks in your building can require you to close your business for days resulting in loss sales.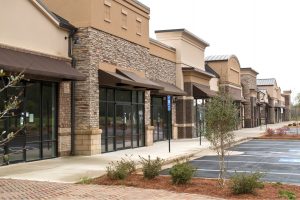 Caliber Construction has the skills and experience necessary to give you the best Commercial Roofing Acworth, GA and surrounding areas of North Georgia. We handle low-slope projects of all sizes and types including hotels, warehouses, banks, office buildings, apartments, and retail spaces. Our team is certified to install TPO, EPDM, and Modified Bitumen roofs for any size buildings. We can handle any size commercial roofing projects. From full replacement to commercial roof repairs, our commercial roofing experts can help. Our roofing technicians protect your commercial building's rooftop from all weather conditions with the best materials for your building that fits your budget.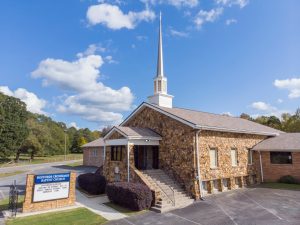 Caliber Construction has continually been recognized for our quality workmanship, professionalism, community involvement, and commitment to customer satisfaction.
We are a A+ BBB rated roofing company with hundreds of satisfied customers around the metro Atlanta area. We also provide commercial roofing services for business in Acworth, GA and surrounding areas.
Google review:
I have used Caliber a few times now and each time I've been very impressed with their professionalism.
Finding a company you can not only trust to be honest but also do a great job is difficult but they check both those boxes.
We have some projects coming up and I will not hesitate to call them to do the work. I know they'll do a great job and I know they won't be ripping me off.
Jason the owner is very knowledgeable and friendly and their other workers that I've dealt with have been very easy to work with. Very deserving of the 5 stars!
– Jon Andrews
Google review:
We had storm damage that took off shingles and tar paper and left exposed plywood in several areas. They came out within 2 hours to cover the exposed areas. I then used Caliber to do repairs. They worked directly with my insurance and the whole process was effortless on my part. They tore off and replaced my entire roof in one day, improving the quality of the roof by adding items such as drip edging that was not used by original contractor. All in all, I highly recommend Caliber for your roofing needs.
– Craig Robertson

If you are looking for a reputable, responsible commercial roofing company in Acworth, GA, call local roofing experts at Caliber Construction at 770-769-4070. We will schedule a time to meet with you, assess the situation, and go over the best roofing options for your situation.
Providing residential and commercial roofing services for Acworth and North Georgia for 20+ years.
Testimonils

Great communication from Jason and the project manager Orlando. Anytime I had a question or concern both of them were available by text or phone call. Good group of employees that take pride in their work and are willing to make changes to the project at short notice if needed. Will definitely use them again for any other projects in the future.
Find Us
7172 Adairsville Hwy 
Adairsville, GA 30103