Roof Repair Cartersville, GA


Roof Repair Experts Cartersville, GA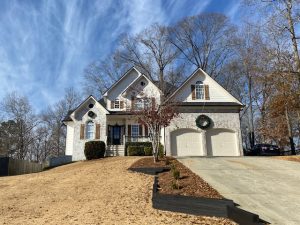 If you're a home or business owner in Cartersville, GA and think you have damage to your roof, call the roofing experts at Caliber Construction for a free roofing estimate. We've been providing roof repairs for homeowners in the Cartersville, Ga area for 10+ years.
Our roofing technician will schedule a time to meet with you, take a look at your room, identify the causes of the possible roof damage, and provide you with solutions so you can choose the best option for your situation. It might be a minor roof repair or a full installation. There's only one way of knowing which is best for your situation and that's seeing your roof. Unlike a lot of roofing companies, we will not try to sell you a new roof if you don't need it. Getting a new roof installed can be one of the largest investment for home and business owners costing thousands of dollars. Before taking that step, we might be able to fix your existing roof and save you thousands of dollars.
Local Roof Repair Cartersville, GA
The key to protecting your home or business is to ensure that you have your roofing system checked on a regular basis and to have any roof repairs made in a timely manner to avoid any major roof damage. Ensure your roof maintains its longevity by contacting Caliber Construction for all your roofing needs. Our experienced Georgia roofing contractors can offer expert advice on the condition of your roof and what repairs may be needed
Google review:
We had storm damage that took off shingles and tar paper and left exposed plywood in several areas. They came out within 2 hours to cover the exposed areas. I then used Caliber to do repairs. They worked directly with my insurance and the whole process was effortless on my part. They tore off and replaced my entire roof in one day, improving the quality of the roof by adding items such as drip edging that was not used by original contractor. All in all, I highly recommend Caliber for your roofing needs.
– Craig Robertson
Google review:
I have used Caliber a few times now and each time I've been very impressed with their professionalism.
Finding a company you can not only trust to be honest but also do a great job is difficult but they check both those boxes.
We have some projects coming up and I will not hesitate to call them to do the work. I know they'll do a great job and I know they won't be ripping me off.
Jason the owner is very knowledgeable and friendly and their other workers that I've dealt with have been very easy to work with. Very deserving of the 5 stars!
– Jon Andrews
Commercial Roofing Cartersville, GA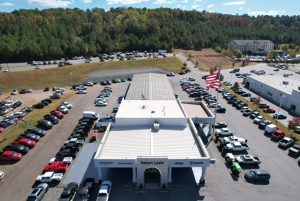 From commercial roof repairs to new commercial roof installations, you can count on the team at Caliber Roofing to provide your business with prompt commercial roofing services. Our professional quality commercial roofing services are completed in a timely fashion so you can get back to business as usual.
Caliber Construction – Roofing Services:
Roof Repairs
Roof Maintenance
Roof Replacement
Commercial Roofing
Residential Roofing
Gutters
If you need help with roof repairs or have an emergency roof leak that you need to get fixed at your home or business in Cartersville, GA, call the roofing experts at Caliber Construction to schedule a free evaluation and estimate!
Testimonils

Great communication from Jason and the project manager Orlando. Anytime I had a question or concern both of them were available by text or phone call. Good group of employees that take pride in their work and are willing to make changes to the project at short notice if needed. Will definitely use them again for any other projects in the future.
Find Us
7172 Adairsville Hwy 
Adairsville, GA 30103